TRENDING COURSES
Your chance to be a trending expert in IT industries and make a successful career after completion of our courses.
BOOKS & LIBRARY
Masterstudy is one of the world`s busiest public library systems, with over 10 million books, movies and other items to borrow.
CERTIFIED TEACHERS
Get professional education and reliable consultation by our team of certified teachers and instructors.
CERTIFICATION
Upon successful completion receive a certificate showing your achievement for completing one of our rigorous classes.
CENTER ACHIEVEMENTS
Here you can review some statistics about our Education Center
RECENT POSTS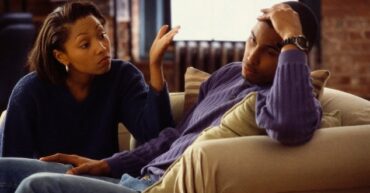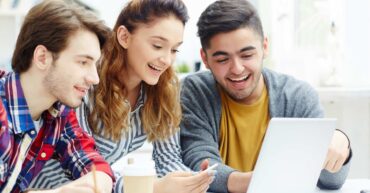 STAY TUNED

WITH US

Subscribe now and receive weekly newsletter with educational materials, new courses, interesting posts, popular books and much more!
GET THE COACHING TRAINING
BY ADAM JONES
FOR FREE
It`s limited seating! Hurry up

Enyinnaya Phillips
"The impart of The Institute of Marriage and Family Affair (TIMFA). I am a beneficiary of the TIMFA Marriage Mentor Certification Course and Master Mentor Certification Course in Lagos – Nigeria. TIMFA for me has demystified the phenomenon of marriage and family, it was used to be seen like a sphere without a template or formula but today through TIMFA I have acquired knowledge which has helped and is helping me to understanding and treat my spouse better and vice versa. Also, as a graduate of TIMFA, I have been equipped and launched into preparing singles and couples alike on their marriage journey and making me a better relationship conflict manager. TIMFA's course on temperament stands out among other, every single and couple should attend that course. "

Bonny & Tome Akwue
"We are Team Bonny. Our encounter with The Institute of Marriage and Family Affairs (TIMFA) has revolutionized our marriage as well equipped us to serve as Marriage counsellors. Together we attended TIMFA's Marriage Mentors Certification Course (MMCC) and what we learnt were priceless. God bless you Rev. (Dr.) Vic. and Rev. May Victor and everyone at TIMFA for this magnificent work. "

Pst. Adepoju Olu Israel
"I thought I knew my wife until I attended the Marriage Mentor Certification Course organized by TIMFA. It was at the training that I realized that I still have a very long way to go in knowing the woman I married some 7 years ago. This training had exposed me to various areas of marriage and I was trained to train others."

Ogonna & Ezinne Uzeokwe
"This is Team Ogonna Uzeokwe. We are a lovely couple with many communication barriers and ignorance as per our personalities. But thanks to the Marriage Mentors Certification Course and the Master Mentor Course, they did us a lot of good in that regard. We now have better communication and understand ourselves better regarding our personalities. Marriage is a bliss if only we can give it the time and attention it requires. God bless TIMFA. "

Barr. Anu Sadare
"One of the major things I benefitted from the Marriage Mentor Certification Course was structure. I had a passion for helping people with their relationships, but it wasn't organized. Compartmentalizing issues that come up in marriage was such a huge awareness for me. Identifying that I had to remove divorce from my vocabulary was also significant. I will soon be celebrating my 10th year wedding Anniversary because of this. Thank you so much TIMFA. "

Dr. Enita Odofin
"My husband and I are glad we chose to build our blended family instead of giving up on it after taking the Marriage Mentor Certification Course. We continue to learn what to do through Christ and we at least can say reassuringly that our foundation is on God Almighty alone. Thank you for bringing God alive in marriages per The Bible and The Holy Spirit."